Customers That Shared Their Experiences
Whether buying or building, our goal is to make sure your new home is a sharable experience.
McNaughton Homes Staff,
2017 has been a tumultuous year with many changes but the experience of building our townhouse has been one of joy. We were so pleased to find a townhouse built in a lovely setting among single family homes- it gave the area a feeling of a neighborhood instead of rows of faceless and redundant town-houses.
The best aspect of building a McNaughton home was working with staff who were extremely helpful, informed and pleasant. Jennifer and Meredith truly assisted in the building process by offering information concerning the design of the structure and answering all our questions.
The actual building process was particularly exciting because we saw our vision coming to fruition. John Greenwood made what can be a frustrating procedure easy and pleasant. We have built several other homes and dealt with glitches in all of them until this time. Everything we requested, from room changes to certain products, were delivered. John met us on site each time we requested to view the structure and made numerous helpful suggestions. He always made us feel important in the decision making.
Thank you all for offering a home where the client is considered with environmentally sound and energy efficient construction. We appreciate that this company looks to the future and builds dreams.
Thank You,
The Stiefels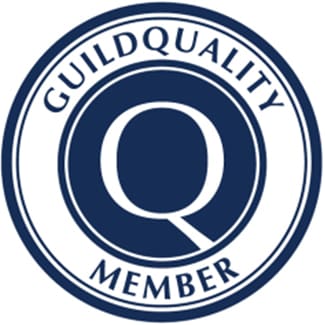 The best remodelers, home builders, and home improvement contractors rely on GuildQualityu2019s customer satisfaction surveying software to grow their business and improve the quality of their work. See what our customers say.